Today we are really excited for the major plugin update from its first release. Today I-divi Post settings become Gutenberg ready and really more intuitive thanks to the implementation of Divi Settings right from inside the Backend and Visual Builder too.

Gutenberg has come and the changes concerning the way we edit a post or page are really important… From now onwards we can choose between the Gutenberg editor and the Divi Visual Builder… So just forget the default Metabox, we introduce now a more simple and intuitive way to set from inside the post itself your desired setting: the Divi Visual Builder settings.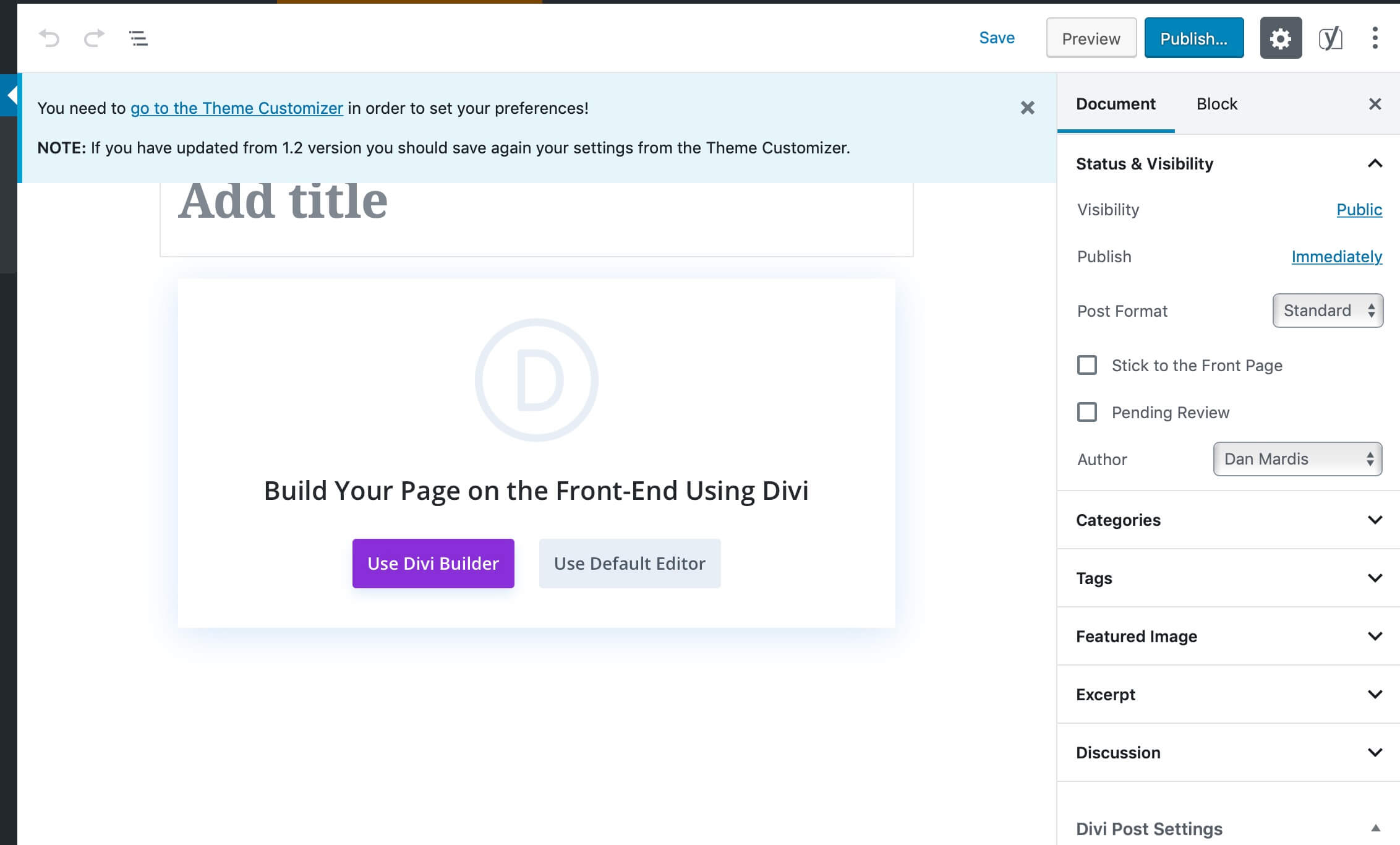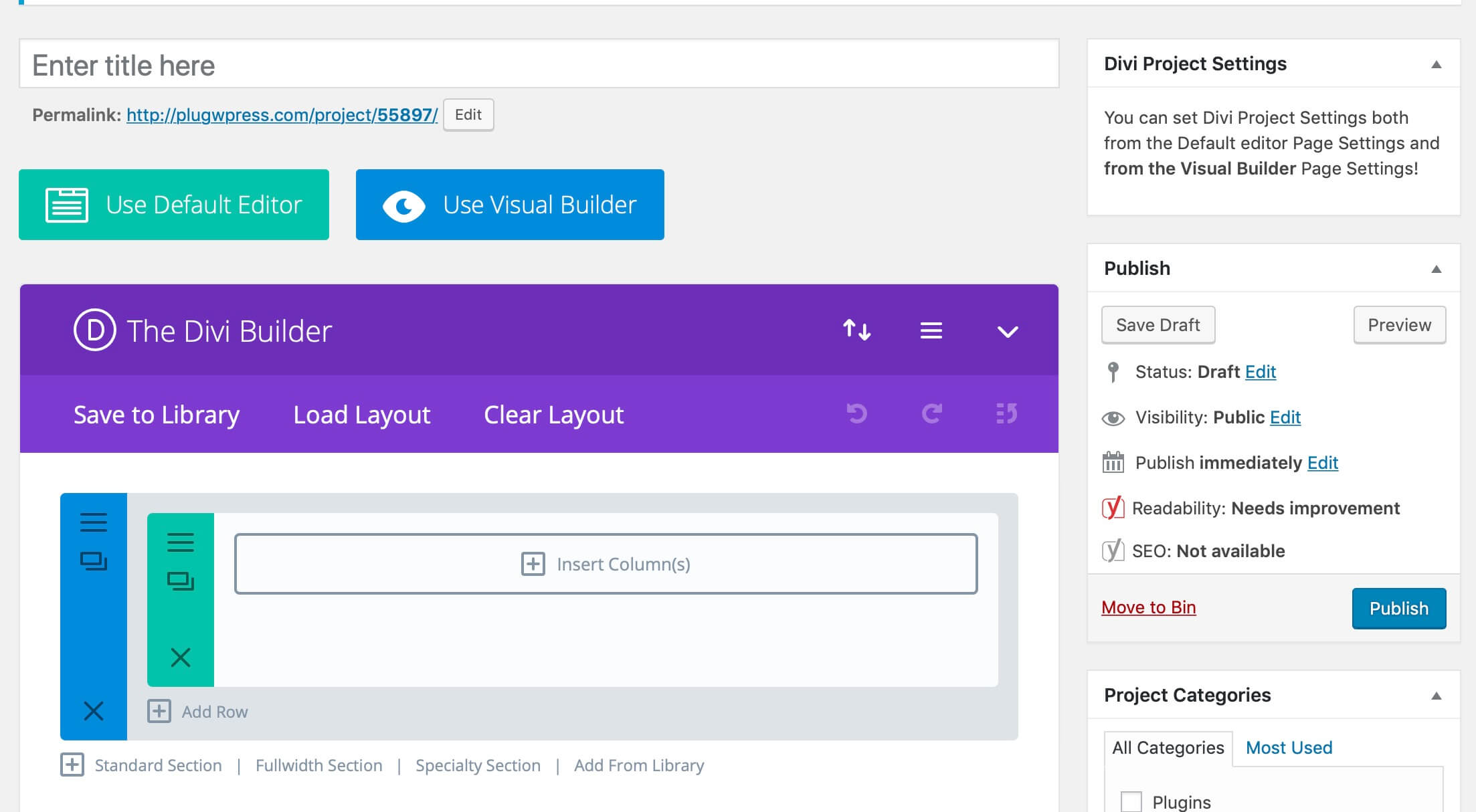 If you are not a Gutenberg enthusiast (we do not recommend it to be cause Gutenberg will be fully integrated in WordPress for many years from now probably) and you want to keep old default wp editor with both backend and visual divi builder you can do that anyway (you will have to install the Default Editor plugin in order to do it) . Divi post settings is perfectly compatible with the default backend editor of Divi and you can use the Divi settings from both of these.
Did you updated Divi Post Settings to 1.3? Great!
Cause the change from options to theme mods concerning the Customizer settings you have to set again your desired default values from the Theme Customizer itself. If you do not set again the values posts and pages will have the default Divi values (Right Sidebar, no Dot Navigation etc.)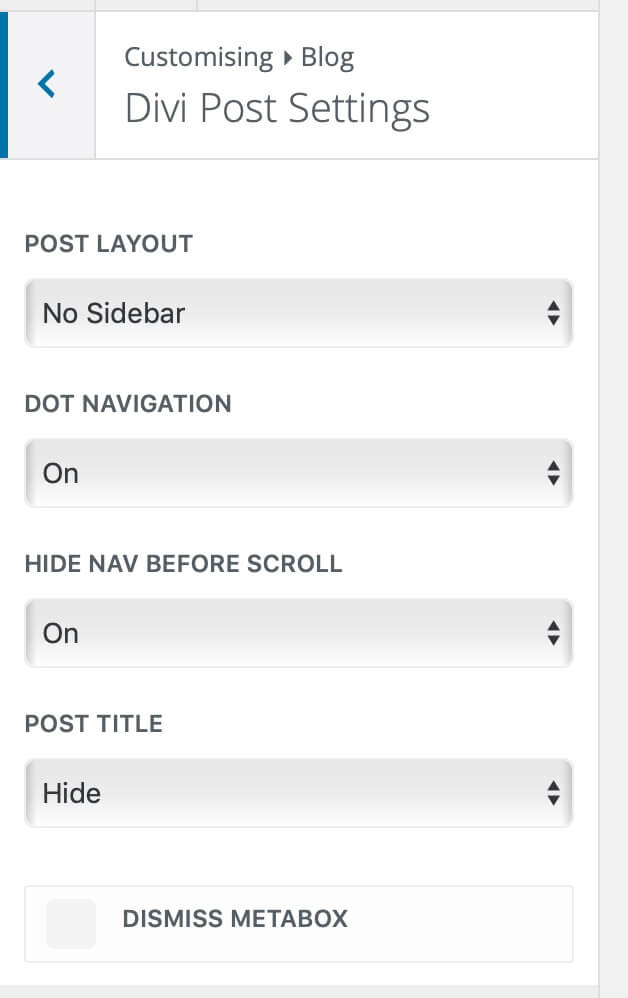 NO MORE LAST USED OPTIONS

In 1.3 version of the plugin the option for remember the last used options has been removed cause it was considered useless by many users and for some problematic aspects it introduced.
However, in a future plugin version we could see it again in a new guise!
In the next weeks check for further updates… i-Divi Post Settings, in fact, will become fully Visual and React ready allowing you to see changes in real time in your visual editor and it will be further improved!
Hope you find this plugin update useful; see you next update!